Bluetooth barcode scanner-what is it
May 20,2022
Tags: Mobile Computer,PDA
Lotus Series IOT800 Cloud Scanner is an innovative work in the scanning gun industry. CILICO pioneered WIFI data transmission to support cloud data management for enterprise efficiency: touchable screen operation, A-level capacitive touch screen, device control through APP. Customized product function can be customized according to user needs.
Bluetooth 2d barcode scanner's key functions
CPU: 1GHz
OS: Linux
Storage: 32MB NOR Flash
Display: 1.54 inch 240*240 touch screen
WIFI: 2.4G 802.11a/b/g/n , distance: 60 meter
Bluetooth: Class Bluetooth 4.1; HID, SPP
Interface: Micro USB
Battery: 2600mAh
Scanning: 1D/2D bar-code scanner
IP Sealing: IP52
Bluetooth barcode scanner's

innovative concept
WIFI-Touch Panel
Cloud Bar-code Scanner
Create A New Era of smart scanning
Wireless Design Unlimited Freedom
Well Designed by Global Red Dot Award Master
Ingenuity polished for 729 hours
Efforts to build by 36 R&D engineers
654 hours`s efforts in optical design by experts
Visible Inventory
Equipped with 1.54" high-resolution LCD touch screen inventory more convenient and more efficient
Charging cradle
Providing power at any time, make sure fully day working
Power Wi-Fi connection
Support the cloud server data management, the device data can be easily managed
Bue-tooth 4.1
Support HID(Bluetooth keyboard input)and SPP (secondary development) modes data transmission, and 60meters long transmission distance
Accurate Scan of Damaged or Poor-Quality Ba-rcode
IOT800 has high-performance decoding capability scan 1D and 2D bar-code quickly and accurately great improving the one-time pass rate of reading bar-codes
2D qr code scanner's

s

elling points
IOT800 with a fashion design for brand stores
IOT800 support Wi-Fi, BT, wired multi modes
IOT800 with a popular scanner design but with a screen which can make the setup conveniently and show the information directly
IOT800 Wi-Fi mode can communicate with the server directly, save the cost for PC or smart phones
Excellent scanning performance enhance accuracy and efficiency
Barcode scanner's

i

ndustry news
9 Internet of Things forum come to Shanghai to Diggin Internet of Things in April
The Internet of Everything is the original purpose of the Internet of Things. Up to now, the Internet of Things has also driven the development of many industries, such as 5G, Bluetooth, WiFi, sensors, UWB positioning, AIoT, cloud computing and other technologies. Meanwhile, it has also made rapid development in many fields, such as industry, transportation, medical care, new retail, human settlements and so on.According to the latest research data, the number of Internet of Things connections in China has reached 4.53 billion, and will be the first to break the 10 billion mark by 2025.
The current stage is also the growth period of the Internet of Things industry, and the integration of new technologies is accelerating to the development of AIoT.In 2019, benefiting from the large-scale implementation of AIoT business in urban areas and the initial popularization of edge computing, the market size of AIoT in China has exceeded 300 billion and reached the level of 400 billion. As AIoT needs to reconstruct the traditional industrial value chain during its implementation, the development pace will be stable in the next few years.
Hot Video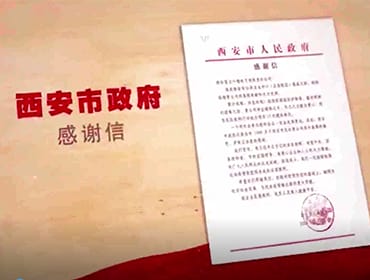 C6T temperature measurement use case video