Online deliveries finds consumers need improvements
BY CLAIRE SWEDBERG
A study conducted by Descartes Systems Group and Sapio Research found that the shipment visibility RFID, BLE and 5G technologies can provide for online purchases could increase customer satisfaction and improve sustainability.
Online Purchasing Up by 47 Percent Since 2019

Only 27 Percent of Consumers Are Happy with Deliveries

RFID and BLE Provide Shipment Visibility for Consumers, Carriers
A global consumer survey released this spring by logistics company finds that as online purchases grow, many shoppers believe fulfillment and delivery capability and performance are falling short. The perfect storm of increased demand and a reduction in delivery personnel is leading to disappointment and frustration by some shoppers, the survey reveals. At the same time, technology is poised to address such challenges and has already begun doing so, by helping companies optimize delivery routes, ensure full vehicles and offer delivery options to customers that could reduce carbon footprints.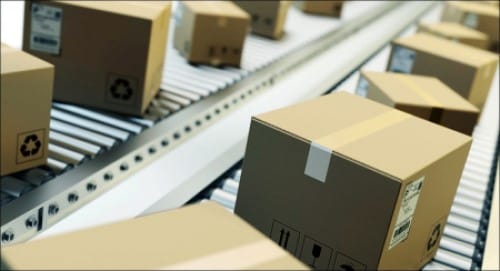 The study was intended to provide retailers and logistics organizations with insights into consumer concerns around product deliveries. Consumers indicated they will increase their e-commerce purchases in the future, but that they are far from satisfied with all deliveries. Seventy-three percent said they have experienced a delivery failure in the last three months, while a quarter of respondents reported that the problems has led to them not ordering from a retailer again.
Online Purchasing Up by 47 Percent Since 2019
Despite delivery challenges, online purchasing is growing. In the United States, the rate of online sales has increased by 47 percent since the COVID-19 pandemic began, the study found. That growth is especially pronounced among those above age 55. In 2019, approximately 35 percent of shoppers were buying online with home delivery, but this shot up to 46 percent during the pandemic.
Only 27 Percent of Consumers Are Happy with Deliveries
When asked about delivery failures in the past three months, only 27 percent of those surveyed "were happy every time and didn't have a problem." Additionally, only a third of the respondents thought delivery performance has improved.
Technology could solve some of these challenges and opportunities, solutions help retailers provide delivery appointment scheduling options, optimize routes, coordinate deliveries, and leverage data from orders placed, as well as the location and status of products being delivered. RFID, BLE and GPS are among the technologies that have been automating data collection about goods (see Postal Agency Tracks Packages via RFID, Hywear Puts RFID, Barcode Reading in Users' Hands, Grocery Market Report Reinforces Need for Technology, Including RFID and How to Bring Sustainability to the Retail Market with RFID).
RFID Provide Shipment Visibility for Consumers, Carriers
With technology like RFID tags on parcels, orders can be tracked when they are available in a warehouse or at a store, when they are put on a vehicle and when they are dropped off. That data can include a photo of each package in front of a customer's home or office. The solution can also estimate and then schedule appointments for installation and other services, if household appliances are being purchased. The collected data can be shared with customers, providing reliable information about when goods can be expected.
If they see a sustainability benefit, consumers are willing to wait, "which is also why, for instance, using real-time GPS [to calculate arrival time] and to tell somebody 'You're going to be 15 minutes late'… people will forgive that." Showing up two hours late without an explanation results in customer dissatisfaction.
CILICO Mobile Computers has the unique high-integrated performance which support both 1D/2D barcode scanner and UHF RFID,
The big difference with common terminals, convenient and useful for the retailers.
Hot Video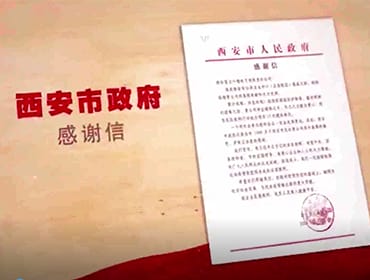 C6T temperature measurement use case video