Rugged handheld computer-CILICO C6 used successfully in waste collection traceability
Handheld computer's eco-system-waste collection traceability
Structured system for urban waste traceability, able to detect the contributions of the producers and detect the quantity. The System consists of:
User identification tools (TAG);
TAG readers for collection detection;
Data collection management.
DESCRIPTION The bins prepared for household waste collection, are set up with the function of recognizing the users through last generation system. A radio frequency antenna (TAG UHF) can be allocated in each one of the bins, able to transmit the code of the container and therefore, upon assignment during delivery, to the user. The reading of this code will take place, without any manual operation by the operators in charge of the collection, through a receiving system (READER).
The user will expose his own container based on the days scheduled for collection on the road or keep it in his own area. At the time of emptying, the code will be read by the READER and a sound and a light signal will detect the correct reading. This system makes it possible to count the number of emptying bins in a year and to calculate the production in terms of volume of waste produced. Furthermore, at each emptying, the GPS coordinate of the collection can be associated, so as to control the bin collection location.
The data of the various recordings, in real time via remote connection, will be downloaded to the servers and imported into the management software to be used for the timely invoicing of the collection services.
Handheld pda scanner- eco-reader (CILICO C6)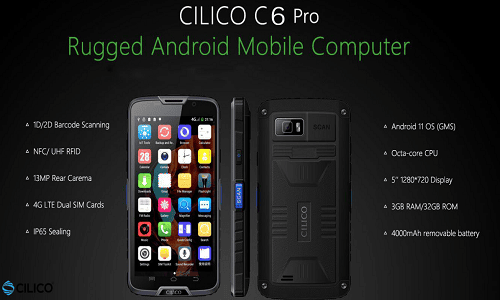 The READER system provides the supply of latest generation and extremely versatile portable instruments (extremely robust Rugged Smartphone with Android operative system), on which a multifunctional platform has been developed for various services concerning urban waste collection. The Rugged Smartphone has the possibility of reading, in total automatism, the RFID TAG, so as to carry out the radiofrequency reading of the TAGs placed in the waste collection bins without any manual work by the operator. To the information contained in the labels, the date and time of the acquisition will be associated by the software with the GPS coordinates of the container. Furthermore, the operators can, for each reading, enter additional information on the status of the containers or the collection itself.
Hot Video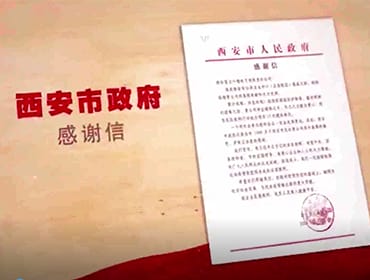 C6T temperature measurement use case video