Rugged pda of Cilico MDM-IoT industry professional mobile device management platform
May 20,2022
Tags: Mobile Computer,PDA
Based on our own understanding of PDA products and various application scenarios of industrial customers over the years, CILICO has developed MDM mobile device management platform that is highly compatible with our own hardware to solve problems encountered in enterprise mobile terminal application systems. Users can manage devices across the country or even around the world without leaving home!
MDM (mobile device management )
Provide enterprises with a simple and effective unified terminal centralized management solution
MAM (mobile application management)
Provide enterprise application stores, application updates, help enterprises to achieve rapid distribution of business software, silent upgrades in the background, etc.
MCM (mobile content management)
Help enterprise managers realize file push, consulting management, notification delivery, etc. according to business needs.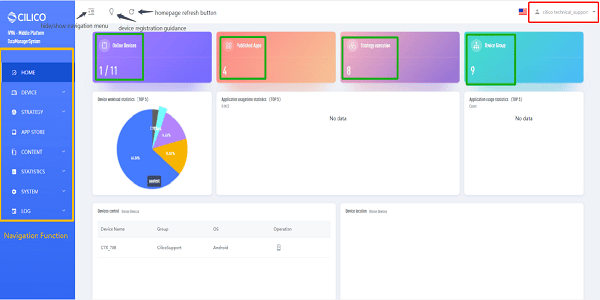 Rugged barcode scanner's Cilico MDM core value
1. Device Group Management
Organizational structure management
One-key management for different groups
Authority management
2. Extremely Fast Configuration
Complete the setting of thousands of devices within 30 seconds | 100% accurate
Fast configuration, platform issue strategy automatically
Push to all devices from platform, high efficiency and 100% accurate
3. Real-time control of the device
Device basic info: battery, applications, working statistics etc.
Real-time location information of devices for tracking
Electronic fence with alarm
4. Remote batch control equipment module switch
Operate device status and strategy on platform
Remote control the devices: on/off specified modules, restart, factory reset etc.
5. Program silent upgrade & uninstall
One-click software upgrade and uninstall, silent push installation in the background, does not affect the normal use of customers.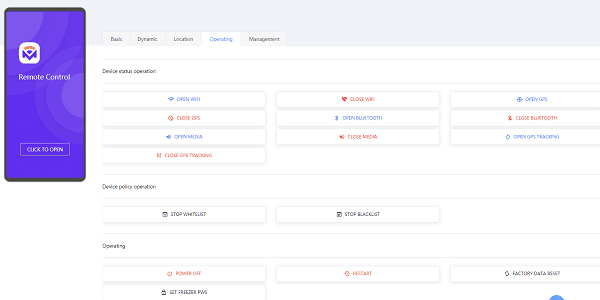 6. Message Push
Real-time push, real-time display
Free push and free received
Can view all the contents without clicking
7. Device Life Cycle Management
Real-time update of equipment status (Online, Maintain, Lose, Scrap)
Coordinate with equipment name, serial number and other related information to carry out the full life cycle management of assets in a timely and effective manner
8. Remote diagnosis & Real-time interaction
Remote diagnosis: locate the issues
Remote desktop: control the device and solve the issue remotely
9. News & Document distribution
Make information exchange more efficient
Enterprise internal information sending and receiving in time
Internal training: Operation manuals, cooperate systems etc.
10. Statistics Report
Statistics for workload (usage time), strategy, app workload (install and usage)
Data is intuitive and reliable, useful for enterprise decision-making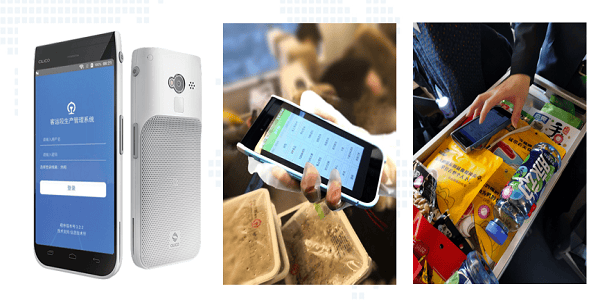 11. Over-the-air upgrade (OTA) (coming soon)
Remote operation, one-click upgrade
12. After-sales management system
Humanized after-sales management, customers can grasp the progress status of after-sales maintenance in real time.
Industrial pda's application and cases
Case 1: In 2020, the Chengdu Railway Bureau purchased 1,000 sets of equipment for the retail and ordering applications of passenger goods in the subordinate Chongqing and Guiyang sections. The equipment is used on hundreds of high-speed rail trains all over the southwestern region. The delivery of equipment and the daily upgrade and maintenance work are very heavy, and the original manual management of personnel cannot meet the requirements at all. After using the CILICO MDM platform, only one item of equipment setting can be reduced from the original workload of 3 people in a week to one person in 5 minutes, which greatly improves the work efficiency of personnel.
Case 2: Qingdao Jiaodong International Airport purchased a batch of CILICO F880 Thor series PDA in 2019 as handheld terminals for airport cargo and luggage sorting. The airport cargo department is subordinate to multiple departments such as the internal, international, and warehousing departments, and involves different operation scenarios in the warehouse and outside the apron, requiring the use of different network transmission methods. In order to ensure data security, it is required that the handheld terminals can only access a fixed port with a fixed IP address. From the previous trial operation period, the software upgrade and configuration modification of the equipment are more commonplace. After using CILICO MDM, it greatly facilitates the work of the operation and maintenance personnel. The device can be controlled and managed remotely.
Hot Video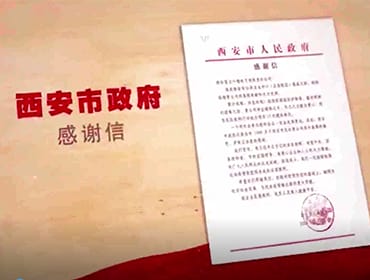 C6T temperature measurement use case video