[315 hotspots] Medical waste flows to campus, intelligent management is urgent
Jan 11,2020
Tags: Healthcare,Cilico
On March 15, 2019, the shame of medical waste disposal exposed at the CCTV's 3.15 party caused widespread public concern. Plastic bags, straws, children's toys, etc. used daily may come from infusion bags and blood bags used by illegal manufacturers When medical waste such as syringes and syringes were produced in violation of regulations, public panic and public opinion uproared for a while. Used medical waste such as syringes, blood bags, and infusion bags were crushed and transformed into daily necessities such as plastic floor mats, children's toys, mugs, and straws in the kindergarten. The video footage of the reporter's unannounced interview was shocking.
Medical waste treatment industry has a bright future
Not only China, but the whole world is facing the problem of medical waste disposal. According to World Health Organization (WHO) statistics, each hospital bed in developed countries produces about 0.5 kg of medical waste per day, while in developing countries each bed can produce 0.5-2.5 kg of medical waste per day.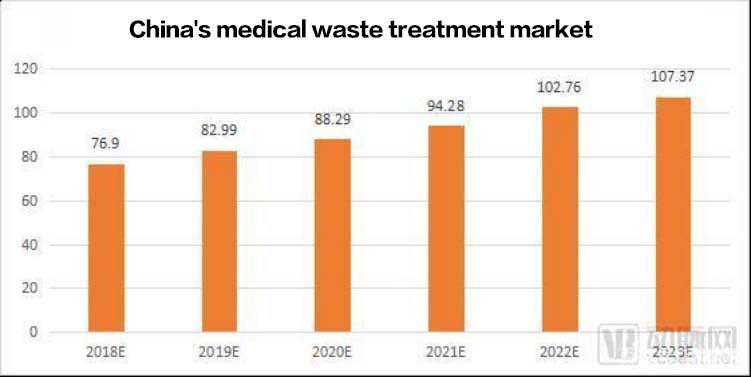 According to relevant data reports, it is estimated that by 2023, the size of China's medical waste treatment market will reach 10.737 billion yuan, while the output will reach 2.956 million tons.
The government issued a clear decree, making it difficult to implement medical waste treatment
In China, laws and regulations related to the standardized management of medical waste have been legislated three times since 2003:
In 2003, the State Council issued the Regulations on the Management of Medical Waste.
On October 8, 2012, the Ministry of Environmental Protection issued and issued the "Twelfth Five-Year Plan" for prevention and control of hazardous waste pollution.
In September 2017, eight ministries and commissions, including the National Health Planning Commission, the Central Propaganda Department, and the Development and Reform Commission jointly issued the "Notice on Promoting the Management of Domestic Waste Classification in Medical Institutions"
Although the state has promulgated a number of laws and regulations, as traditional supervision methods mainly rely on supervisors, low efficiency, inadequate supervision, and industrial interests, and other factors, violations and violations continue to occur, and every occurrence of related incidents The panic and anger of the public have erupted to varying degrees, and the credibility of related practitioners and hospitals has been hit again and again. Whether it is hospitals, daily necessities manufacturers, or ordinary consumers, there is an urgent need for the full tracking and treatment of medical waste.
"Internet of Things" helps industry development
In recent years, with the development of the Internet, big data, the Internet of Things and other technologies, a new type of "Internet + medical waste" treatment model has emerged. Using RFID radio frequency identification technology, information is collected on all aspects of medical waste treatment. The construction of the management system, the online system pays close attention to the entire process, real-time supervision and positioning of medical waste, so as to achieve the entire process, no dead corner supervision.
Cilico CM550S Helping intelligent management of medical waste
Cilico Microelectronics Co., Ltd., based on the research and development of IoT information collection technology for 19 years, launched the Cilico CM550S Android intelligent printing terminal in 2016, which can integrate RFID information collection, information processing, and label printing. It has been widely used in the field of intelligent medical waste management.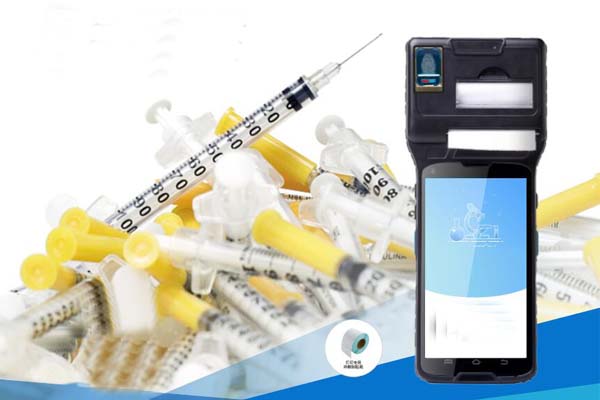 Cilico CM550S Intelligent management system for weighing medical waste
In 2019, based on customer feedback, the company fully optimized and upgraded the product, and product performance and user experience were once again improved. Welcome new and old customers to consult and experience.
Hot Video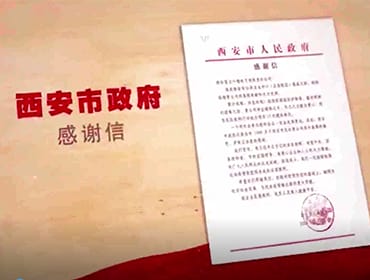 C6T temperature measurement use case video