2019 Shenzhen International IoT Exhibition, CILICO-New UHF mobile computer are popular
Dec 16,2019
Tags: Mobile Computer,PDA
From July 30th to August 1st, 2019, the 12th International Internet of Things Exhibition (Shenzhen Station) of IOTE 2019 with the theme of "Awakening Everything, "G" is Not Lost" was grandly opened in Shenzhen Convention and Exhibition Center. CILICO Microelectronics Ltd has brought a full range of hardcore products to the show, and has won wide acclaim and trust from customers for its excellent product experience, interesting on-site interaction and professional on-site reception.
【CILICO hot booth scene】
Industry events, new and old friends come to the CILICO booth to discuss exchanges, new products, new technologies, new applications together to promote the steady development of the industry. CILICO's on-site 10m UHF reading, UHF tag group reading, clothing label reading demonstration and other professional demonstrations, attracting a large number of customer experience.
【Overseas customers came to the booth for in-depth communication】
【Fun on-site activities, perfect presentation of brand DNA】
Fun on-site activities, highlighting the brand's DNA. In this exhibition, the "I speak for Fuliye Thor" group photo area attracted a lot of younger customers to participate in the experience. As users enter the work post-00, PDA will no longer be Merely satisfying the labor tools used in work, the "crumbly" product design will not be favored by younger users, and Fuliye's "dynamic" and "valuable" brand DNA will provide users with more worthy choices of products and services.
【CILICOparticularly recommends the PDA products that shined at this exhibition】
The first choice of powerful Thor series UHF PDA
【3 meters UHF reading UHF PDA preferred】
CILICO Raytheon series UHF F880 is a smart handheld terminal with barcode scanning, UHF reading, NFC, PASM and other IoT functions. The excellent UHF reading ability helps users improve work efficiency. Tailored for large-scale data collection such as warehouse inventory, intelligent inspection, manufacturing, and commercial retail.
Star Products Lotus Series Fashion Elegant
【Yaruo Lotus – F760 stylish smart handheld terminal】
Northwest China International Medical Center, Seoul Hospital of South Korea, People's Liberation Army 304 Hospital, Peacebird Clothing, Pacific Coffee, Family Chain Store.
Since its launch, the Lotus PDA / WiFi barcode gun has performed well in the mobile care, fashion shoes and clothing, and convenience chain stores industries, and has been well received and favored by customers.
Star Products Rock Series Rugged Protection
【Firm as a rock-F750 industrial rugged handheld terminal】
Qingdao Jiaozhou Airport, Chengdu Railway Freight, BYD New Energy Vehicle Manufacturing, National Grid Smart Construction Site.

CILICO Panshi F750's powerful IP68 protection level and highly integrated product design have unique performance advantages in professional logistics, intelligent manufacturing, power inspection and other fields, helping customers reduce costs and increase efficiency! It is also another star product after C5S.
Hot Video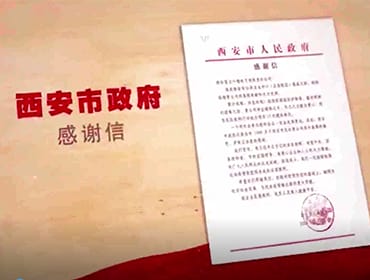 C6T temperature measurement use case video