Welcome to Cilico Annual Event 2019!
Feb 17,2020
Tags: Mobile Computer,Cilico
Building Dreams Together and Winning the Future
19 years, dreams start from here! On January 11th, Cilico's 2019 "Building Dreams Together and Winning the Future" Annual Conference and Commendation Conference was held at the headquarter in Xi'an China. Representatives from Cilico from Shenzhen, Beijing, Chengdu, Shanghai, Wuhan, Chongqing and other countries gathered together.
Flyers, welcome home!
Dear Cilicos, welcome home! A warm souvenir will bring you the most intimate care and greetings in winter.
Dressed up, the family feast was grand
The clear weather, the elegant and quiet environment, the full-fledged Cilico people present, and the well-designed small surprises brought a relaxing and joyful event for the whole family.
Welcome to the talent show!
The brand spirit of Cilico's "Integrity, Keeping Abreast of the Times, Energetic, and Valuable" has shaped the product image with distinctive personality, and also integrated into the blood of each Cilico person. Welcome to the talent show.
Affectionate confession, I LOVE CILICO
Emotional storytelling, me and my CILICO
When the Mobile Computers meet the elegant Chinese cheongsam show
"There is no success without pursuit and dedication"
Moment of glory, thank you!
2019 is a year of change and development for Cilico. All Cilico people worked hard and dedicated, "Star of Service", "Star of R & D", "Star of Sales", "Star of Supply Chain", shining on the venue! At the same time, the awards of various categories, such as the "Budgeting Award", "Renewal Award", "Project Genie", "Hardworking bee Award", also justify the most sincere thanks to every ordinary post.
Service Star
R & D Star
Sale Star
Star of Supply Chain
Dedication for ten years, mutual achievement
19 years, countless Cilicos have been down-to-earth and have cultivated the fertile soil of Cilico with practical actions. The winner of the "Ten Years Contribution Award", she is witnesses of Cilico development and companions of Cilico growth , Is the guardian of the growth of Cilico.
"Building Dreams Together and Winning the Future"——Cilico's 2019 annual commendation conference and 2020 conference ended successfully in a harmonious, warm and joyful atmosphere. Looking back on 2019, we are working together to forge ahead; looking forward to 2020, we will provide better products and more considerate services to give back to customers.
Hot Video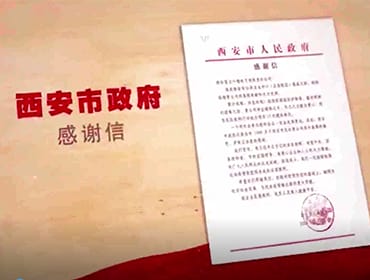 C6T temperature measurement use case video