The "two sessions" in Yulin were held, and Choose CILICO C6T for health check
Apr 15,2020
Tags: Mobile Computer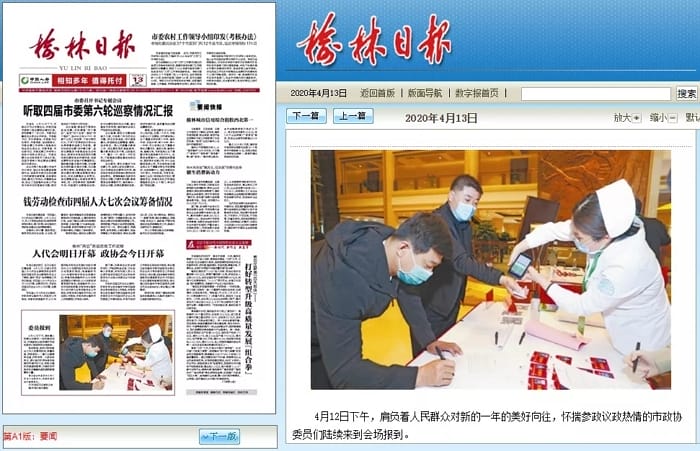 [Yulin Daily, the front page of April 13,C6T is used to represent body temperature detection]
"
April 12th afternoon, the CPPCC members bearing the enthusiasm of the people for the new year, with enthusiasm for participating in and deliberation, came to the venue to report.
At the scene, the committee members actively cooperated with the staff to fill out names, measure body temperature, and receive information ... The whole process was simple and orderly. Everyone said that they should hold a good meeting with a strong sense of mission and full of enthusiasm, actively make suggestions for the development of Yulin, and contribute wisdom and strength to promote the healthy and rapid development of the city's economy and society
"

The above content is quoted from "Yulin Daily"
With the preparatory work of Yulin's "two sessions" organized in an orderly manner, on April 13, the fifth meeting of the fourth session of the Yulin Municipal CPPCC was held first.
In an environment where the epidemic situation has not completely faded, important government meetings, which are related to national economy and people's livelihood, must be convened on time, and all-round anti-epidemic arrangements must be made to ensure the safety of the meeting.
In this conference, the details have been arranged in detail to "Delegates bring their own signature pens". The important temperature measurement links are arranged from the registration of the conference, the admission of delegates, the intermission, the transfer ride, the meal and other links. Body temperature detection, According to the staff: "The daily temperature measurement during the meeting is no less than 5 times."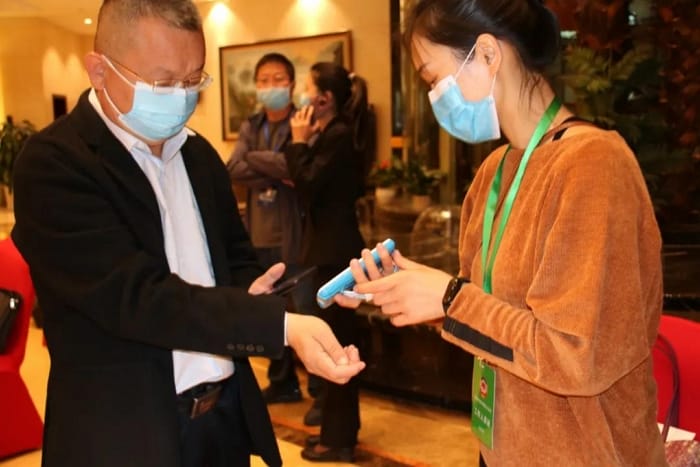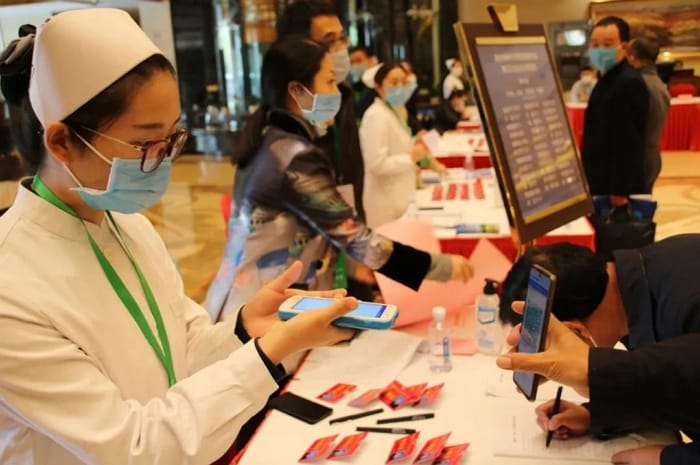 ■[Delegates register on April 12th and register for temperature measurement]■■■
In response to such high-frequency, mobile, one-person, one-file temperature measurement requirements to ensure that there are no omissions, the conference finally selected the "CILICO temperature measurement solution" provided by CILICO, only requiring staff to hold a "only mobile phone" So big "cloud temperature measurement PDA (handheld terminal) can complete the whole process of" body temperature detection + identity verification + health registration ", orderly, safe and efficient, no-contact throughout the process.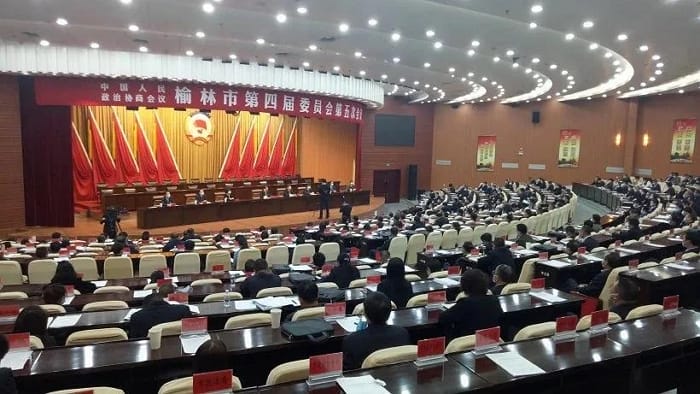 ■[April 13 Yulin "two sessions"]■■■
It is the mission and significance of every technology enterprise to use science and technology to help social development and create a better life together. Being able to contribute to the "two sessions" epidemic prevention related to national economy and people's livelihood is also the honor and responsibility of CILICO as a high-tech enterprise in Shaanxi. We sincerely wish this two sessions of Yulin a complete success!
Hot Video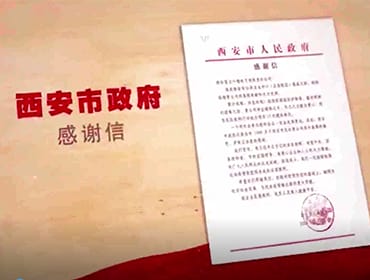 C6T temperature measurement use case video